Corte Madera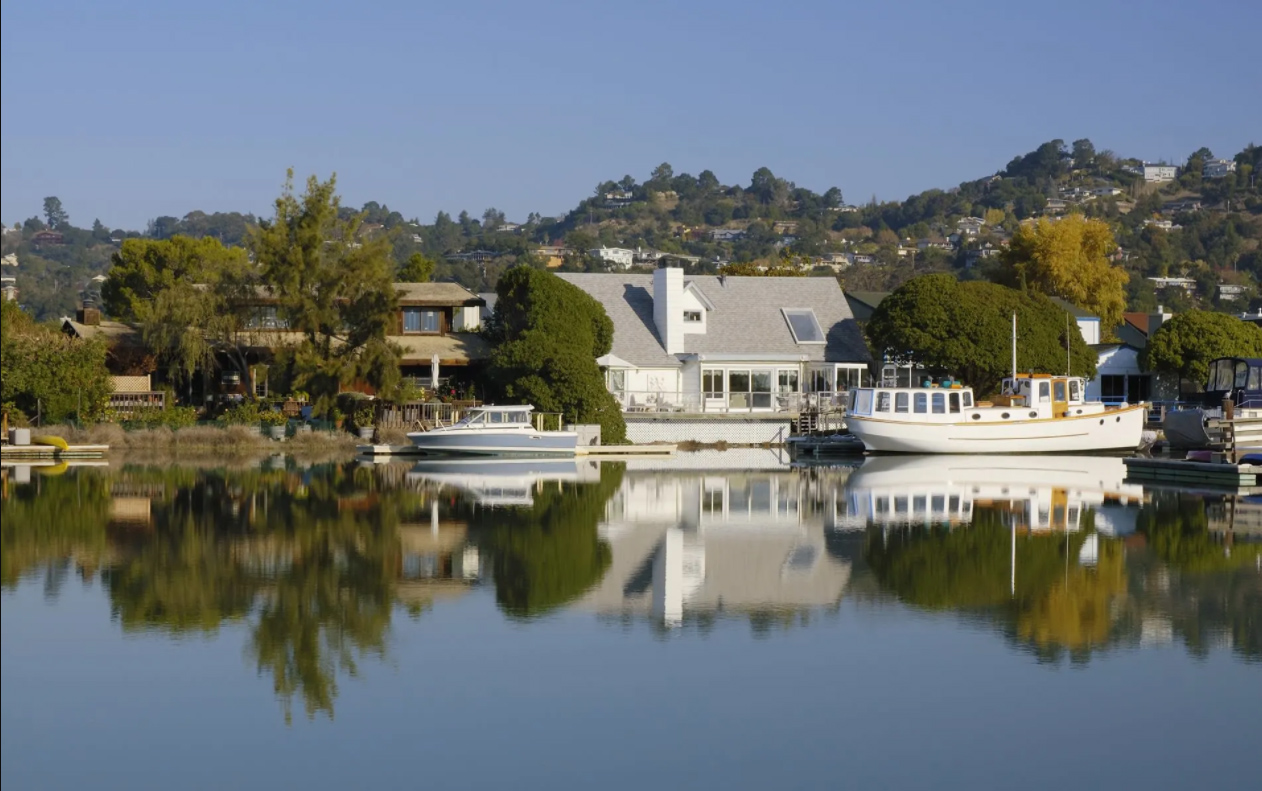 Welcome to Corte Madera
A 30-minute drive from the heart of San Francisco lies the beautiful and peaceful town of Corte Madera. Made famous for supplying the redwood lumber used to create the city of San Francisco, Corte Madera is now well known as a stunning city with world-class shopping and a vibrant community.
Growing as a result of the gold rush and lumber industry throughout the 1800s, Corte Madera was officially incorporated in 1916. The town has always been a hub for business and infrastructure, bringing in successful professionals from all across the country. You can still see New England's influence in many of the homes found in the neighborhoods surrounding the Old Square. However, the community has an abundance of architectural styles throughout its streets, ranging from mid-century modern ranches to exquisite contemporary mansions.
Today, Corte Madera's population consists of a mix of young professional families and retirees looking to enjoy the outdoor lifestyle this community has embraced.
What to Love
World-class shopping centers
Energetic and outdoorsy lifestyle
Beautiful and well-maintained township
Top-rated schools at every level
People & Lifestyle
Corte Madera's proximity to a number of nature preserves and wildlife habitats has made it an ideal location for bird-watchers, hiking enthusiasts, and really anyone who has an appreciation for an outdoor-loving lifestyle. As a result, the town is exceptionally dedicated to protecting and maintaining the one-of-a-kind landscape around it.
That's not to say that Corte Madera is without conveniences! In fact, Corte Madera is home to two of the County's most prestigious and renowned shopping centers. These world- class amenities have made the town particularly appealing to a younger, family-oriented crowd who place high importance on maintaining a sense of community. Corte Madera also has some of the highest-rated schools in the area, with residents taking great steps to ensure every child in the community has access to quality education.
Dining, Entertainment & Shopping
The dining scene in Corte Madera is as vibrant as the rest of the community, with an eclectic mix of authentic and outstanding eateries to choose from. Award-winning Burmatown is a local staple that has been serving delicious Burmese cuisine for years. Cafe Verde Restaurante is another local hotspot offering world-class pizzas, calzones, and delectable antipasti.
The Town Center is one of two exceptional shopping centers in Corte Madera. Here, visitors can stroll through shops like Eddie Bauer, Louis Thomas Fine Men's Apparel, Urban Outfitters, and much more. Of course, you can always stop at any one of the numerous restaurants on site.
The Village is an outdoor shopping wonderland with various boutique shops and high-end department stores such as Nordstrom and Macy's surrounding beautiful scenery to enjoy.
Things to Do
The love of an outdoor lifestyle is what really brings the entire community of Corte Madera together. If you're an avid bird watcher, you absolutely must visit the Shorebird Marsh wildlife habitat. This incredible 31-acre sanctuary is the perfect spot to see local birds in their natural environment. You can even bring the family dog as long as they're kept on a leash at all times.
Ring Mountain is another favorite among Corte Madera residents. This beautiful nature preserve is known for its geological wonders and has over 170 miles of trails through grasslands covered in wildflowers and stunning oak forests. The Corte Madera Town Park is also a great place for families to visit on the weekends. Bring a picnic and some fun sports gear, and you'll be set for a wonderful day out.
Of course, visiting the Town Center Farmers Market is a must for Corte Madera residents. Open every Wednesday from noon to 5 PM, you'll find various delicious baked goods, produce, and other locally-made goodies.
Schools
The community of Corte Madera is 100% dedicated to their children's education. With so many wonderful schools in the area, it's easy to see why so many families choose to make this town their home. Some schools worth noting include:
The Cove School, K-5, Gold Ribbon Award-winning, high-ranking public elementary school
Neil Cummins School, K-5, exceptional public elementary education where students continuously test at above-average levels
Marin Country Day School, K-8, world-class, co-ed private elementary and middle school education
Let Glen show you the best neighborhoods in Marin County.
Let's Connect
Recent Listing Activity In Corte Madera